The team at Reload has received your photo to be used as a Passport Photo. Thank you
First we must look over your photo in person and we will get back to you with our feedback shortly.
We will only send you a payment link if we are 100% certain we can adapt your photo into the specifications for the passport photo you require. We guarantee all our passport photos will pass.
We are a specialist passport photo studio based in London, UK and have been operating here for over 15 years.
In case you need to contact us, our email address is help@nullreloadinternet.com or call us on 02072624111
After payment:
We will print, cut and post your passport photos in a

secure

wallet to you fast. We have a next working day option available if you are in a hurry…
Online Digital photo ID code service – Same day service
Upon approval we can send digital photo ID codes same day for your passport photo and we will digitally ensure it is Biometric approved whether it it be for ID purposes, UK driving licence purposes, visa purposes (example Indian OCI, New Zealand) or even Passport renewal applications.
Your digital passport photo will be ready to upload and we will send you a digital passport photo code or send you an email which you can easily upload to the UK passport service.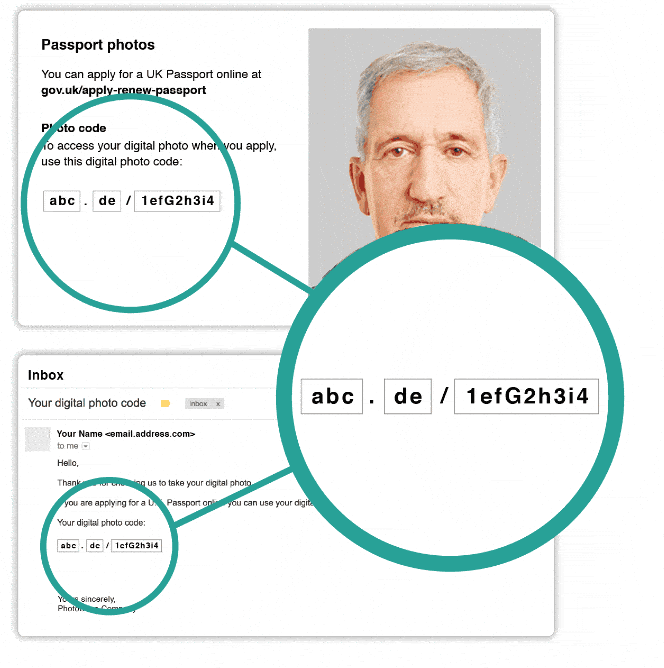 Reload internet has software instore that ensures your Digital ID photos will meet over 80 critical criteria that are required by the ICAO (International Civil Aviation Organization) and biometric passport photo specifications to ensure a viable passport photo.
In case you missed it, watch our Video Guide on how our Online Passport Photo service works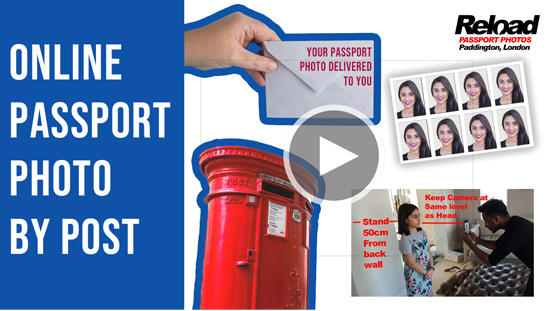 Reload's online passport photo service assists clients that are choosing to self-isolate or limiting their travel from their home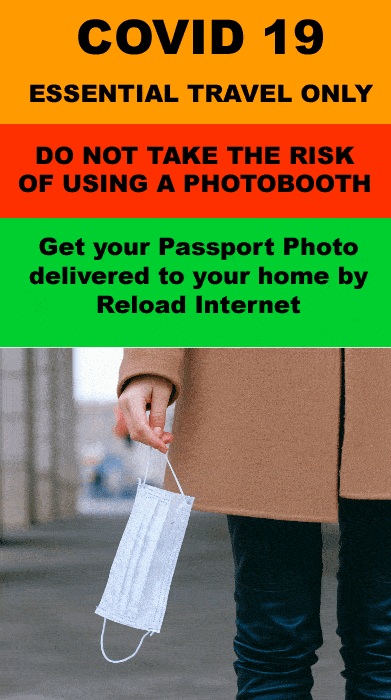 Government guidance can be seen here: Stay at home Passport Photos
Work from home where possible
Shop locally and less often
Consider all forms of transport, such as cycling and walking, before using public transport
Washing or sanitising your hands regularly