If you are looking to get your Dutch passport photo or Dutch Visa Photo or even your Netherland Passport Photo snapped and printed in London then you need the professional services of Reload Internet, our Passport photo studio based in Paddington.
Get your Dutch Passport Photo in 2 ways
Option 1: Visit us at our store in Paddington
When you pop into our store in Paddington, we will take a photo of you while you wait.
Option 2: Dutch Passport photo by Post
Take a photo of yourself against a white wall at home like the image below & upload it to us, and we will post it to you with next day delivery.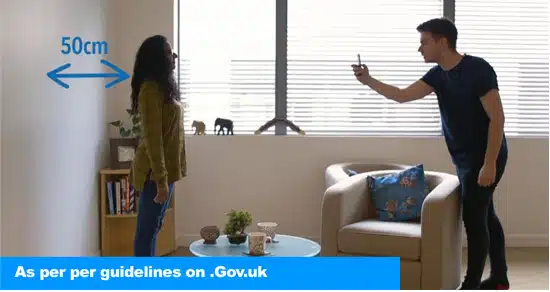 Upload your photo to us here
Alternative Upload link if you have problems above
ALTERNATIVE, UPLOAD YOUR PHOTO
We can take your Dutch Passport Photo in-store OR we can post it to you with fast delivery. Just upload a photo of yourself and let us do the rest!
Our state of the art passport photo studio which is fitted with the most technologically advanced printers has enabled us to produce photos that meet with the biometric standards of the Dutch Government. When trying to get a Dutch Passport Photo, there will be no need for you to book an appointment with us. All you need to is to walk straight into our studio in Paddington, London and in minutes your Dutch Passport photo or visa photo will be produced.
There are precise standards issued by the Dutch Government which should be met for the Passport photos you submit with your Dutch Passport photo application or Dutch visa photo for your passport and at Reload Internet we are constantly looking for updates in regards to those requirements.
Watch the Video on how our Passport Photo studio can provide you with Guaranteed approved Dutch Passport photos or Netherland Passport photo (Follow the link for Netherlands Visa photos as well) that you will need for your official documents.
We know exactly what specifications are required for your Dutch Passport photos – saving you valuable time and effort.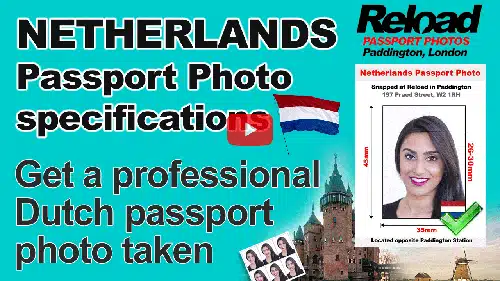 Dutch Passport Photo and Visa Photo Requirement
We have listed some of the major points below that Reload Internet in Paddington will adhere to when snapping and taking your passport photo instore. Our early and late opening times from Monday to Sunday really make getting your passport photos, extra convenient.
Dutch Passport photo overall size: 35x45mm
Your Dutch passport photos must be in full colour
Please see the sample image below which gives you an idea of face dimensions and overall passport photo size for your application: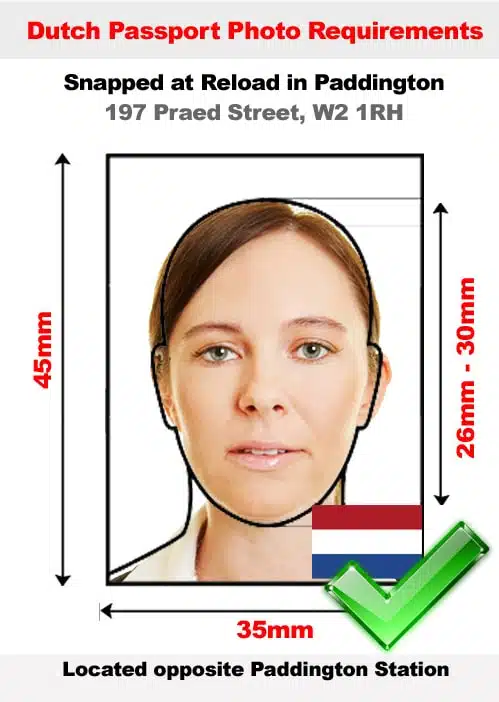 Full face must be visible with zoom modifications which passport photo kiosks can not cater for and your face in the photo will have to fit in the frame with you looking straight into the camera
 The distance between the applicants chin and crown must be between 26mm and 30mm
The background must be White – and our staff are fully trained to use Photoshop where necessary to remove shadows – something photo kiosks can not do.
Neutral facial expression, slight smile is acceptable
Eyes must be open and visible
Glasses are not allowed, but you are allowed wear your daily glasses for medical reasons.
Headgear are not allowed, but you may wear if it's strictly for religious reasons.
Quantity of two (2) photographs are required.
Do not tilt your head, always look straight
Only photo that are taken within the past 6 months are acceptable.
Tuck your hair behind your ears and remove any hats or scarfs that may block your face.
If you do wear glasses, be careful and avoid glares on the glass lenses as well as the frame covering part of your eyes.
Dutch Passport Photo for babies, children & Infants
The baby's eyes must be open and visible.
Parents usually recommend to take the pictures after the baby had a long rest and a nap. This way you can ensure that the baby will be happier and wide awake for the photo to be taken.
For children, the distance from chin to crown must be between 19mm and 30mm
The required background colour is white, using a white coloured background is acceptable.
We have a soft play area where we can lay your baby down and take a photo from above. We charge £3.99 extra for this (if your child is unable to stand on his/her own)
At Reload Internet you can rest assured that not only do we cater for Dutch and Netherland Passport Photo but we also cater for all Embassies across the World. Just give us a call on 02072624111
Requirements for a Dutch Visa
British nationals with plans of staying in Netherlands for a period of 90 days or less will not need a tourist visa.
If you do require a visa here are the steps that you must ensure you have completed to be elligible for a Dutch tourist visa:
You will need first verify that your current passport is still valid
Your passport will have to have at least 90 days validity upon arriving in the Netherlands. However, it is highly commended that your passport has nothing less than 6 months validity when travelling. If you are British, please log on to ips.gov.uk to access instructions and forms you will need when applying for the renewal of your British Passport.
Secondly, ensure that your passport contains lots of blank visa pages
Regions like the Netherlands will require you to have lots of blank of pages on your passport due to a large number of stampings required upon both entry and exit. The minimum number of blank pages that your passport must contain when embarking on international travel is 2 pages. British nationals can have additional pages added to their passport by visiting ips.gov.uk
Lastly, you will have verify if a transit visa is needed when making certain connections
If you travel to the Netherlands via a connecting flight, then you will have to check with your airline to ensure your visa is in good condition. It is likely that the countries your flight will touch will need you to possess a transit visa in order to travel. Please visit visa requirements to find out the visa requirement of each country
Dutch Schengen Visa Requirements
The visa that you require when visiting Netherland will depend on your purpose of visit. If you are coming to the Netherlands to visit, work or live permanently, you will need to apply for the correct Dutch Schengen visa. Below are the requirements that you will have to meet when applying for a Schengen visa.
 A completed Netherlands Schengen Visa application is required, you will need to fill in this application online and submit it as well as possessing a physical copy of your application.
You will have to attach 2 photos of passport format, captured with a full face against a white background. You can learn about all requirements for visa photo here.
You will be required to provide copies of your previous visa, with at least 3 months validity upon your return. The passport must contain no less than two blank pages for stamps upon entry.
Confirmation of Travel Visa Insurance worth 30,000 € acceptable within Schengen area
A cover letter describing your purpose of visiting Netherland and itinerary whilst present in the country
Flight itinerary showing your flight numbers as well as departure and exit dates from Netherlands
Evidence that you have accommodation throughout your stay in the Netherlands
Bank statements that prove you are able to support yourself financially throughout your stay in the Netherlands
Biometric Netherlands Passport Photo
At Reload internet we always ensure that our Printed and Digital Passport photos for Netherlands will meet the strict criteria set forth by the Netherlands Authorities and Netherlands is one of the countries whose passports are now fully Biometric.
OPTION 1 – Visit us in Paddington
Just walk into our store and let our experienced staff take your photo. It will not take more than 5 minutes.
We will take your photo with professional lighting.
We will print, prepare & cut your Netherlands passport photo.
No appointment needed.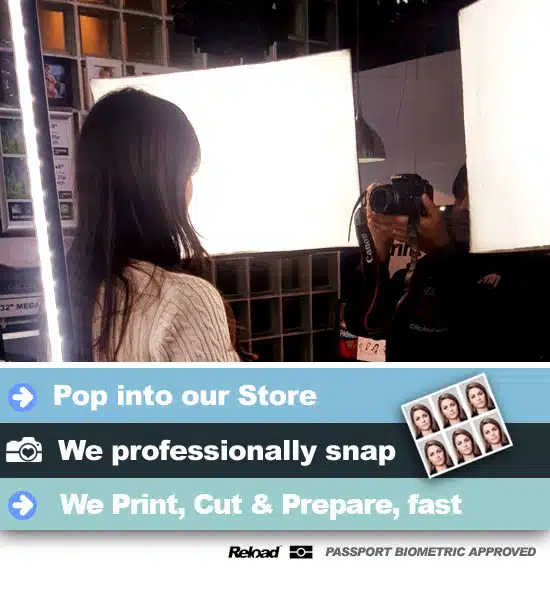 OPTION 2 – Passport photo posted
We can post you a set of 6 Netherlands Passport photos – next day delivery. How it works:
Email us a photo of yourself from your phone or camera.
We will look at your photo, free of charge
We will reply to confirm.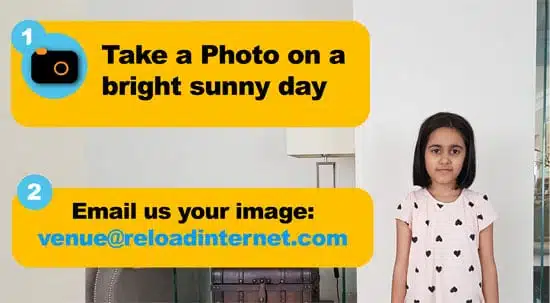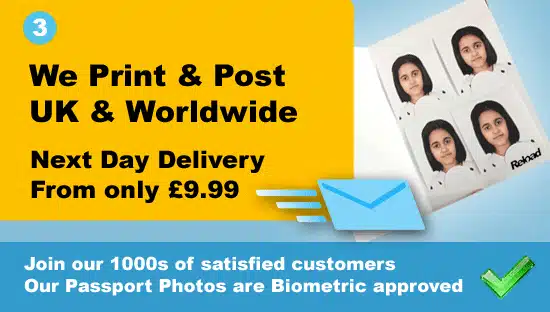 We will print, cut and post your your Netherlands passport photos
Next day delivery
We post your photos anywhere in the UK or worldwide.
OPTION 3 – Digital Photo resize
Send us your photo from your phone or camera whilst you are standing against a wall in your home
We will look at it free of charge.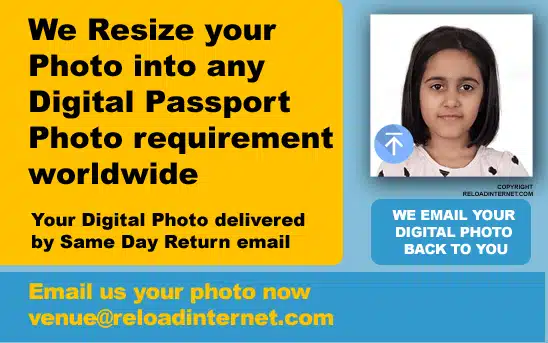 3. We will email your resized images back to you same day.
4. Your digital Netherlands passport photo will be ready to upload to the online Netherlands passport service.
You do not need to worry about the regulations, we have dealt with thousands of satisfied customers and are very experienced.
So why wait? Email us your photo today and we will resize it digitally for you
Find Reload Internet in Paddington
CLICK HERE TO NAVIGATE TO US ON GOOGLE MAPS
Video Directions to Reload Internet in London, Paddington
We look forward to welcoming you at Reload Internet, in Paddington, London.