Some of our customers that walk past Reload Internet in Paddington ask us where is instant photo printing near me? And we say right here sir/madam! We offer instant photo printing from your camera and you can even take away your printed photos from phones instantly while you wait. Our Store, Reload Internet does so much more than Passport Photos – as we can print photos from your iPad or Tablet and even mobile phone instant photo printing in a variety of photo sizes – just pop into our store.
Photo printing from your mobile phone, email, or USB stick (flash drive), or you can simply email the photos to us and we will take care of the photo printing for you.
Instant Photo Printing sizes available
We can print photos instore in all of the following sizes, instantly!
Photo Print size 11×8″ (27x20cm)
Photo Print size 12×8″ (30x20cm)
Custom photo sizes available
Photo Printing available in Matt Finish or Gloss Finish.
Our prices can go as low as £0.49 per photograph and we can print a minimum of three photos. Our staff will always offer you 100% support in transfer of your files from your phone or usb onto our software to print. We can have it all done in only a few minutes.

Our staff can also print your photos in any size to fit your Photo Frame. Just provide us with the exact measurements and we will print them for you and we are always here to help you with photo printing.
How we Print Photos Instantly instore – Video
Watch the Video on how quickly we an print your photos in our store in Paddington. We can print one single photo to over 100 – in a variety of sizes.
Photo Printing from your Camera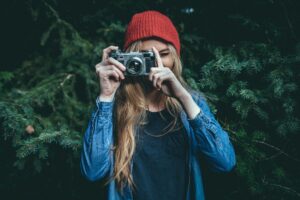 Printing photos from your camera or iPhone or Samsung smart phone will free valuable storage space on your mobile phone. At Reload Internet, we are Digital Printing specialists, and we can print from iPhones and smartphones and best of all, we have invested in the best quality photo printing machines instore, so
Photo Printing instore from Instagram or Facebook
We can print your photos from Facebook or Instagram. Simply choose which social media memories you wish to print in a photograph. As soon as you have chosen, consider it done. You will be pleasantly surprised on how well photos can now be printed from Facebook or Instagram – so why not give this a try today? Reload Internet has experience with printing photos from social media. Visit our store in Paddington to and we will help you relive those special memories that you have shared on Facebook. Your social media memories printed fast!
Questions?
If you require custom sizes for your photo printing or large orders – then please email us directly. We cater for all clients all over London that require photo printing and can offer quantity discounting.

Backup your Digital Images – Cloud Alternative
It is only an optional extra, but have you ever thought of backing up your precious memories in case of the worst happening? Maybe you have private photos you do not want to put on the cloud for security? Whilst you print your images instore we will always be happy to make a backup of your photos from your mobile phone and supply them to you on a USB stick for your safe keeping if you wish.