Instant Photo Printing
We can print your photos from your mobile phone or camera in a variety of sizes instore and we can do this instore while you wait. Simply pop into Reload Internet in Paddington and we can print your digital photos from your mobile phone, email, or USB stick (flash drive), or you can email the photos to us.
Watch the Video on how quickly we an print your photos in our store in Paddington
Printing photos from your mobile phone will free storage space on your mobile phone and will allow you to display your digital photos in photo frames at home. At Reload Internet, we are Digital Printing specialists, and we can print from iPhones and smartphones and best of all, we have invested in the best quality photo printing machines instore, so you can be sure that your digital photos printed instore are of an exceptional quality. Let Reload Internet help you display your memories in your home, instead of simply storing them in your mobile phone with the other hundreds (if not thousands) of images you have taken.
Photo Printing from Facebook or Social Media
Yes, it is now possible to print your photos from Facebook or Instagram even if you do not have the originals and we have the printing technology instore to do this. You simply have the difficult task of choosing which social media memory to print in a photo version. As soon as you have chosen, consider it done!
You will be pleasantly surprised of how well your digital photos can be printed from Facebook – so why not give this a try today?
Reload Internet has experience with printing photos from social media. Visit our store in Paddington to and we will help you relive those special memories that you have shared on Facebook. Your social media memories printed fast!
Digital photo prints sizes
4″ by 6″ (10cm by 15cm) = £0.75
5″ by 7″ = £1.25
8″ by 6″ (15cm by 20cm) = £1.25
8″ by 11″ (29cm by 21cm) = £2.59
Custom sizes available instore
Photo Printing available in Matt Finish or Gloss Finish.
Our staff can also print your photos in any size to fit your Photo Frame. Just provide us with the exact measurements and we will print them for you and we are always here to help you with photo printing with the possibility of laying out two photos on a page.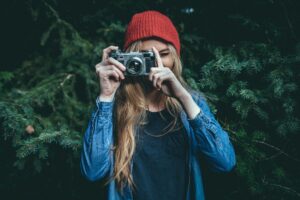 Why not backup your digital Images whilst we print your photos instore?
It is only an optional extra, but have you ever thought of backing up your precious memories in case of the worst happening? Maybe you have private photos you do not want to put on the cloud for security? Whilst you print your images instore we will always be happy to make a backup of your photos from your mobile phone, if you wish.
Pop in today in Reload Internet Paddington and we will get your treasured memories printed for you to cherish forever.