We have simplified the process of obtaining your OCI Card. Whether you are looking to get a fresh OCI application, your PIO to OCI or are looking to transfer your OCI to your new passport, you can rest assured that Reload OCI can do it all for you with a Guaranteed Pass service.
We have simplified the whole process of obtaining your OCI card. Please watch the video and description below to get started: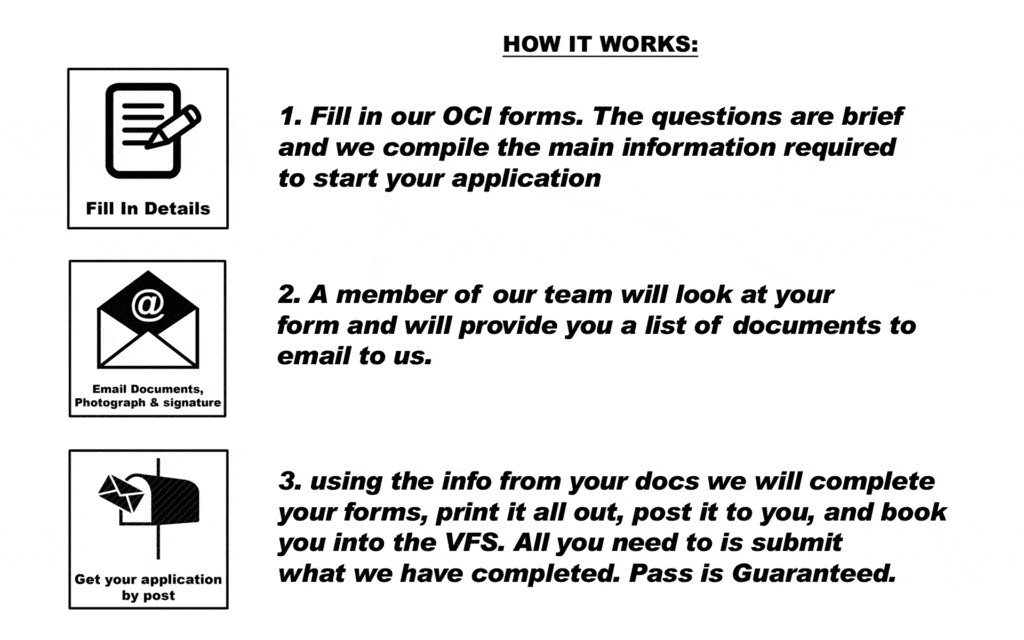 Start the steps below for your OCI card. Our process is fast.
Are you:
1)
Applying for a new OCI Application (never applied before)
2)
3)
Renew OCI / Transfer your OCI to your new passport
4)
Lost your OCI Help / Make a change on your existing OCI Card of a Name/Address/Profession ONLY
OR
If you just want to visit us in Paddington and get one-on-one OCI support for your OCI application
No problems, please click on this button below and follow the instructions on how to make a booking with one of our especially trained OCI members of staff:
Visit us Instore for OCI Help