We offer online OCI application help – no need to visit our store in Paddington and we deal with clients from the UK or Worldwide.
This Service includes everything that is required to get your Online Application completed for your OCI.
We will take care of your application after you have filled in a few details. We have simplified the whole process of obtaining your OCI card.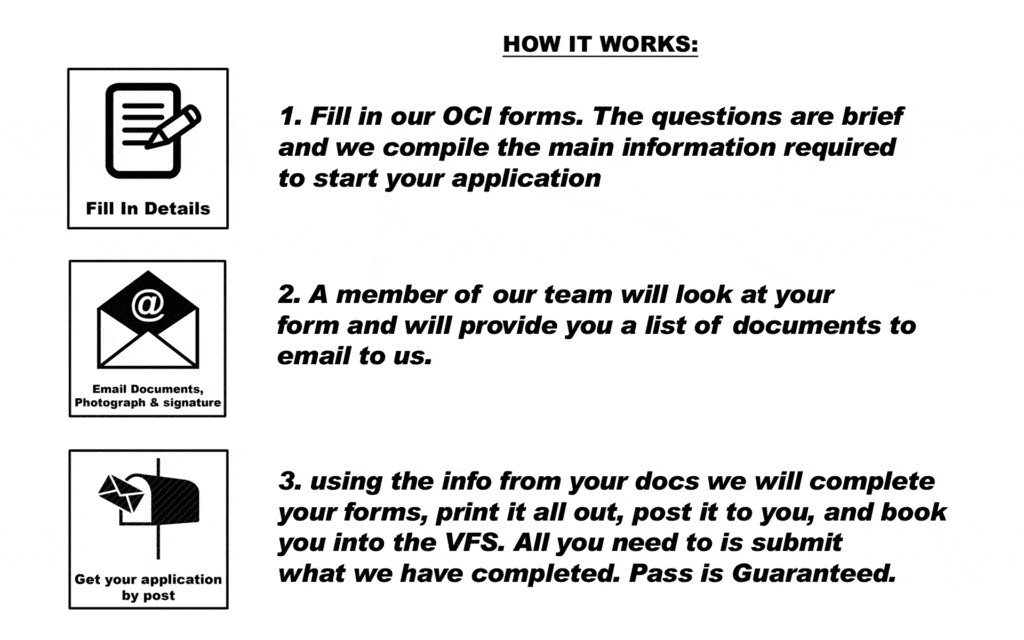 The price for using the online OCI application help service is:
£39.99 (if you have your own passport photos)
or
£44.99 if you would like us to also print and post your Indian Passport Photos.
Our OCI online service includes everything you will need and you will be assigned a member of our staff that will complete and advise you on every aspect of the OCI application process. It is a truly worry free service by using Reload to complete your OCI application service.
Should your OCI application fail for any reason – we will redo it again for you without charge – in short we will support you up until you have your OCI Visa.
Please select which service you require: Fresh OCI application, PIO to OCI, or Transfer OCI to your New Passport
1)
2)
3)
4)
Name/Address/Profession change on OCI Card ONLY
5)