Reload Internet is a Passport photo studio – professionally equipped to produce Spanish passport photos and Spanish visa photos. In addition to Passport photos for Spain, we are able to produce all of the Spanish ID photos for Spanish driver's licenses that meet the Spanish Embassy requirements and measure 30 x 40 mm.
Get your Spain Passport Photo in 2 ways
Option 1: Visit us at our store in Paddington
When you pop into our store in Paddington, we will take a photo of you while you wait.
Option 2: Spain Passport photo by Post
Take a photo of yourself against a white wall at home like the image below & upload it to us, and we will post it to you with next day delivery.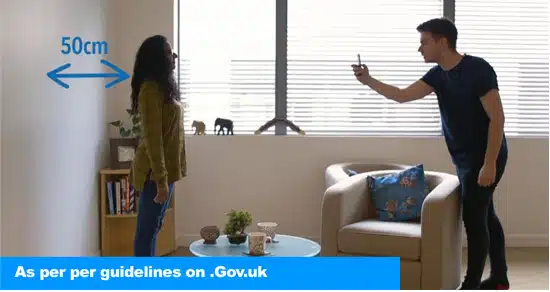 Upload your photo to us here
Alternative Upload link if you have problems above
ALTERNATIVE, UPLOAD YOUR PHOTO
We can take your Spain Passport Photo in-store OR we can post it to you with fast delivery. Just upload a photo of yourself and let us do the rest!
Watch the Video on how Reload Internet can take your Passport photo for Spain quickly without an appointment in our store in Paddington, London.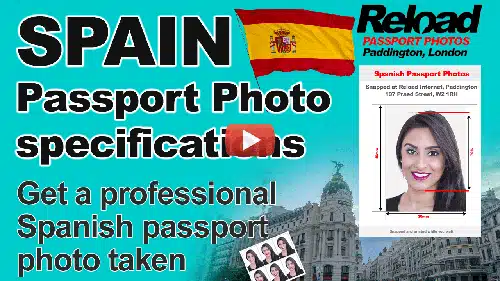 Since Spain has now begun to incorporate all of the new internationally agreed upon ICAO biometric standards that were put into place to prevent the fraudulent use of the Spanish passports, you are now only able to find a few passport studios located around London that are equipped to handle this and Reload Internet is now one of them. Thanks to the professional-grade professional photographers, and software combined with the best printing equipment at the moment, Reload Internet is now able to produce the highest quality images that meet all of the criteria set forth by the Spanish government.
Our staff at Reload Internet are aware of all the requirements that the Spanish government have in place for the Spanish visa and passport photos. They will ensure that all photos taken are sized according to the criteria from the government and any other requirements that are currently in place are met. We do handle both walk-in customers and those with appointments.
Order Passport photos for Spain instore
Even if you are not able to come into our studios to have professional Spanish ID photos taken, you are able to email a suitable passport photo for Spain to us and we will properly format it the to the exact specifications. When we have completed the project, we can either mail it back through email or traditional mail methods, whichever you choose. You do not need to have an account with us to pay us because we go through PayPal. You really should be careful when ordering a digital copy. This is only possible as long as your company supports online visa and passport applications.
Spanish Passport photo specifications
Here are the requirements for Spanish passport photos:
Spanish passport applications require 2 identical photos
Photos must be 30 x 40mm, a different size than typically required from other EU countries.
A person's head must take up 70% of the photo
The backgrounds for these photos must be white
Spanish Visa Photos
The Spanish visa photos do conform to the typical standards of the EU. Our photographers have knowledge of the requirements in place for all Spanish visa and passport photos. We know to ensure that your photos are properly sized to meet these requirements as well as any other specifications are currently in place including Belgium, Iceland, Austria, Sweden, and Norway.
Baby Photos for Spanish passport photos
There are some pretty strict requirements for baby photos. Their eyes must be open and there can be no evidence of support from parents in the picture. They must also be looking directly at the camera.
Our Money Back Guarantee
It is important to never take any chances when it comes to your visa and passport application. If you do not submit the proper photos, your application will be refused and this will cause added expenses and delays that can be very stressful to you. Our company guarantees that we will get your photos right on the first try, ensuring that you will not be denied your application because of improper photos. You can walk right into Reload Internet in Paddington (and we are the only only passport photo service in London with late opening hours and open Monday to Sunday till 10pm) and the photos will typically be snapped and printed and ready within 10 minutes – with no appointment necessary.
Biometric Passport Photo for Spain
At Reload internet we always ensure that our Printed and Digital Passport photos for Spain will meet the strict criteria set forth by the Spanish Authorities and Spanish is one of the countries whose passports are now fully Biometric.
OPTION 1 – Visit us in Paddington
Just walk into our store and let our experienced staff take your photo. It will not take more than 5 minutes.
We will take your photo with professional lighting.
We will print, prepare & cut your Spanish passport photo.
No appointment needed.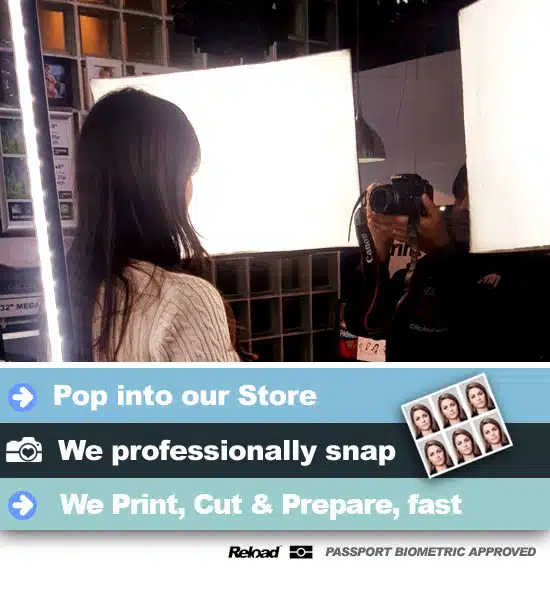 OPTION 2 – Passport photo posted
We can post you a set of 6 Spanish Passport photos – next day delivery. How it works:
Email us a photo of yourself from your phone or camera.
We will look at your photo, free of charge
We will reply to confirm.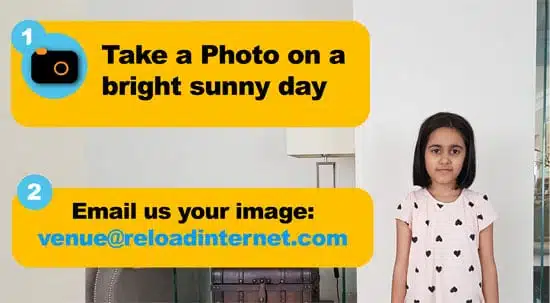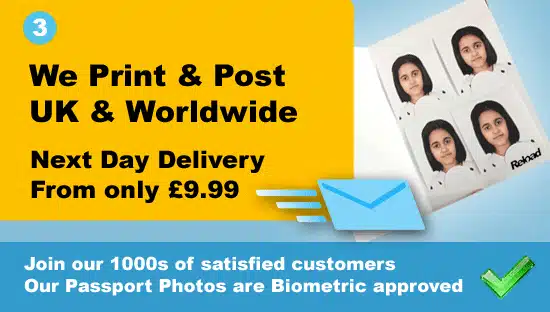 We will print, cut and post your your Spanish passport photos
Next day delivery
We post your photos anywhere in the UK or worldwide.
OPTION 3 – Digital Photo resize
Send us your photo from your phone or camera whilst you are standing against a wall in your home
We will look at it free of charge.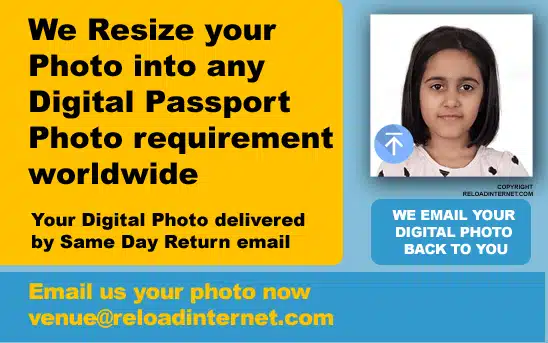 3. We will email your resized images back to you same day.
4. Your digital Spanish passport photo will be ready to upload to the online Spanish passport service.
You do not need to worry about the regulations, we have dealt with thousands of satisfied customers and are very experienced.
So why wait? Email us your photo today and we will resize it digitally for you
We look forward to welcoming you at Reload Internet, in Paddington.