Reload offers a baby passport photo service by post for printed and cut photos, and Digital ID codes for UK .gov and our online baby passport photo service is extremely straightforward to order from. Our Passport photos are perfect for your Babies first passport.
We can create Baby passport Photo that meet the specifications for any Country in the world, you just need to let us know what you need when you send us your photo whether it be for the UK, Australia, China, USA, Canada, Greek or any other Country passport photo in the world.
New Born & Baby Digital photo ID code by email – express service available
We can send you a digital photo ID code for your passport photo by email, same day, and we will digitally ensure it is Biometrically approved whether it it be for ID purposes, UK driving licence purposes, visa purposes (example Indian OCI, New Zealand) or even Passport renewal applications. Reload is a one-stop shop.
Online baby passport photo by mail – how it works
Step 1:
Take a photo from your mobile phone of your baby lying down on a plain coloured sheet, do not worry about the background, we will clean that all up for you
Lay your Baby in the cot with a white sheet, or on the floor and take a photo of your baby looking directly down at baby's face (90 degrees down) like in a birds eye view like in the photo below.
Alternatively if baby can sit upright, maybe send us a photo sitting in a high chair against a wall.
We will look through all images you send us, so please upload your images to us.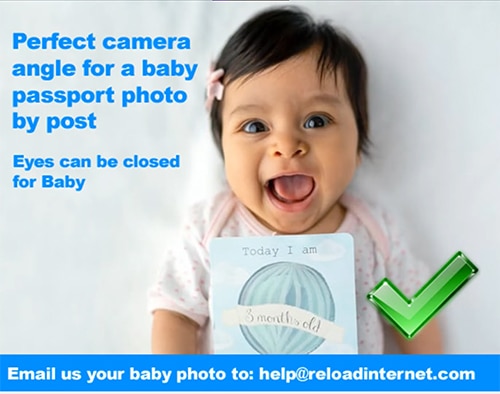 Upload your photo to us here
Alternative Upload link if you have problems above
ALTERNATIVE, UPLOAD YOUR PHOTO
Examples of the type of photos that we can accept from you:
From this: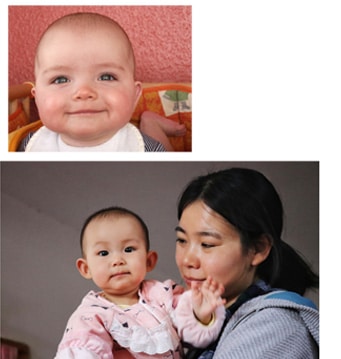 To this: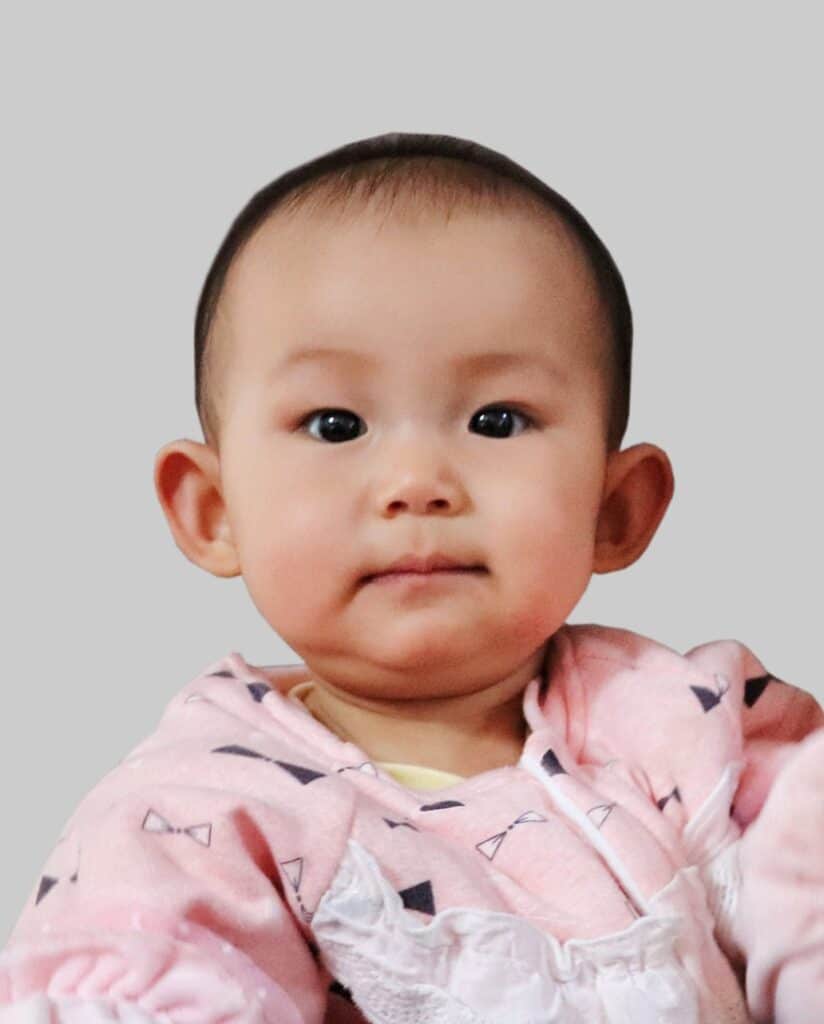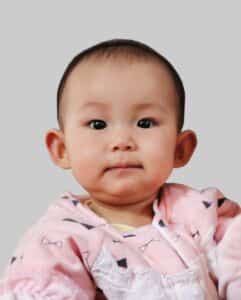 Or even this: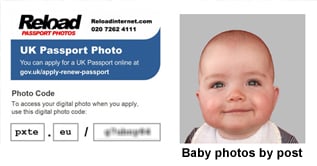 Step 2:
After you have uploaded your photo to us,
We will check your photo and only charge you once we are 100% sure it will pass
Whether it is an adult, child or baby Canada passport photo that you require, we will only send you a payment link once we are 100% certain we can use your photo for the passport photo you require as we guarantee your passport photos will pass.
Baby Canada passport photo will always include a stamp on the back of the photo with our passport photo studio name, date, and address, as well as be cut to the 70mm x 50mm format
Reload guarantees all of our passport photos. Do not take the risk of being declined by using a low cost online baby passport photo service
Step 3:
You will receive your baby passport photo by post.
Next working day is available, UK & Worldwide
Digital Passport photos are emailed to you same day
So to begin, Please
upload

or

email

your baby photo to us in step 1 above.
OR
Learn More.
Watch the video on how to take the perfect baby passport photo for Reload
Our baby passport photo by post service ensures your baby stays safe at home, and also looks their very best in their passport photo. Take a look at some of our before and after photos below.
Stay Safe – use our online baby passport photo by post service with fast delivery
Can babies eyes be closed or open in a Passport Photo?
This is such an important question and we get asked this a lot in our store. So here are the exact specifications.
The exact rules for babies are that if your baby is less than 1 year old (12 months old) a UK passport photo does not require a a baby's eyes to be open.
Children aged above 1 year old do need their eyes to be open in their passport photo. As a responsible parent,  you can support their head with your hand, but your hand must not be visible in the passport photo.
Children under the age of six, do not have to be looking directly at the camera or have a plain expression – this is a rule that cause so much confusion as well.
Online Baby Passport Photos by mail. No fuss.
At Reload we can make baby passport photos online for any country in the world. Email us at help@

null

reloadinternet.com to get started today!