At Reload Internet we offer a A4 or A3 document scanning service instore for you to scan your documents, passports, ID cards, birth certificates, bank statements etc in PDF or JPG. Our prices start from only £0.99 per A4 or A3 document, just pop instore and we will scan everything you need.
If you have larger quantities the prices are reduced drastically. Email us now for a customized quote if you have over 10 pages to scan.
You can use our service to scan a variety of documents and we can back them up to a USB stick or email them to you for you to save them digitally – no matter how many pages you have to scan.
Poster Scanning Service in A0, A1, A2 in London
At Reload we are proud to offer high resolution poster scanning in A0, A1, A2 in London. If this is something you are looking for, please contact us now, where we would be happy to take care of you.
Email us now for all Large Format Scanning inquiries

Scanning Service in London
Our staff can scan one single page for you or we are equipped to scan 1000s of pages for you or your business regardless if you need documents scanned in A4 or A3 scanning, or large format scanning like A1, A2 and A0.
We can also deal with architectural scanning and scanning engineers drawings, scanning architectural plans, architectural drawings and posters. Whatever your requirements we can likely deal with them swiftly. Please view all of our scanning sizes available in our directory.
This table has a quick overview of our scanning services and prices:
| Scan Size | Price per scan | Minimum charge |
| --- | --- | --- |
| A4, A3, A5 | £0.99 | £3.00 |
| A0 | £10.00 | £20.00 |
| A1 | £7.50 | £15.00 |
| A2 | £7.50 | £15.00 |
| A4, A3, A5 600 Dpi+ | £7.50 | £15.00 |
Let us scan your old documents, receipts and files and save them onto any storage device such as USB stick or allow us to email you the information or back them up to Google Drive.
We can scan any size document from the smallest receipt up to an 42″ A0 sized map can be scanned to any file format such as pdf, jpeg or tiff. Black and white or full colour, the choice is yours.
Scan, sign and email your A4 Documents
Another popular scanning service in Reload is printing a document or contract first, signing it by hand, and then emailing it in PDF. We can do this for you instore and our staff will be happy to help you with the printing.
A4 or A3 Document Scanning Service
At Reload Internet we offer a A4 scanning service for your documents, passports, ID cards, birth certificates and more and even if you have a larger A3 document to scan we can do this for you. Visit us today or learn more about scanning service by watching our scanning video.
Other Scanning Services: Large Format Scanning, Wide Format Scanning, and Digisation scanning
As well as standard sized document scanning, Reload Internet offer our clients impressive scan results in 300dpi, 600dpi, 1200dpi and we offer large format scanning and wide Format Scanning in A0, A1, A2, A3 or A4 Scan sizes and we offer Digitisation Services for the same sizes. We offer a same day service, and our digitisation service which can scan your Books, Large Format Maps, Burial & Cremation Registers, Manuscripts, Photographs, Newspapers, Magazines, A0, A1, A2 Large Format Scanning, Scanning of Architecture and Engineering Drawings
For A4 and A3 scanning just pop into our store as we have flat bed scanning available – no appointment is needed.
For large format scanning we can do it same day instore. Please follow this link for large format scanning or email us now:

Scanning Service in Paddington, London
Our flat bed scanning equipment that we use is specially designed to capture your scans whether they be bank statements, tenancy agreements or any other items that you need to digitise.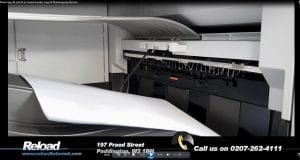 If you would like to learn more about our services or request a free quotations, please feel free to contact us:

Document Scanning Service near me
This is the closest Scanning service near you – Reload Internet
We look forward to welcoming you at Reload Internet, in Paddington, London.