We can snap and print your Indian Passport Photo while you wait, at Reload Internet in Paddington, London. We are proudly an approved passport photo service for India. Pop into our Paddington Branch with no appointment needed and we are located opposite Paddington Station and the London Hilton Paddington and we will take care of the rest. Reload Internet are specialists in:
Indian Passport Photo
Indian Visa Photo
OCI Photo – Hardcopy
Digital OCI Photo
OCI Application signatures scanned
Get your Indian Passport Photo in 2 ways
Option 1: Visit us at our store in Paddington
When you pop into our store in Paddington, we will take a photo of you while you wait.
Option 2: Indian Passport photo by Post
Take a photo of yourself against a white wall at home like the image below & upload it to us, and we will post it to you with next day delivery.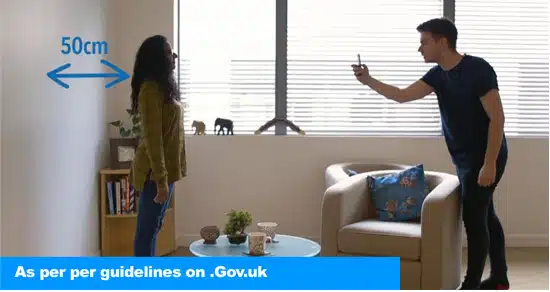 Upload your photo to us here
Alternative Upload link if you have problems above
ALTERNATIVE, UPLOAD YOUR PHOTO
We can take your Indian Passport Photo in-store OR we can post it to you with fast delivery. Just upload a photo of yourself and let us do the rest!
Watch our Video on how Reload Internet in Paddington can have your Indian passport photos prepared for you: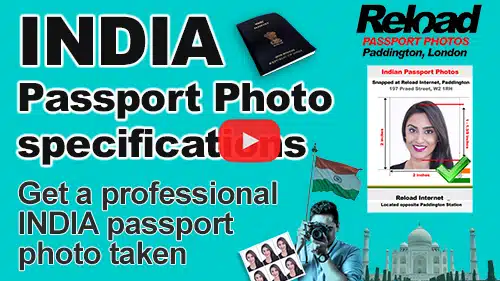 We offer a guaranteed pass for the Indian Passport Photo or OCI photo we supply you and please bear in mind that Passport photos from a Photo Kiosk will not be able to meet the standards required by the Indian Embassy. Best of all are our opening times – we are open on most days till 10pm which ensures that we can serve you at a time that suits you. We have served literally thousands of customers and received many testimonials from satisfied customers – Don't take our word for it, watch the video below:
Indian Passport Photo specifications
Reload Internet will ensure that the Indian Passport Photo we provide you will match the Indian Embassy Regulations that include: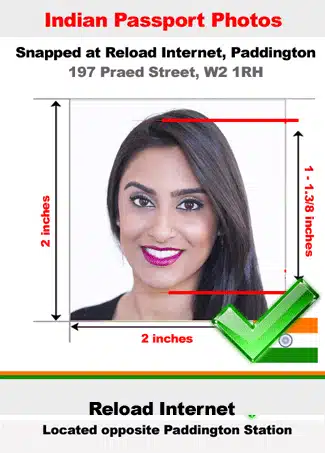 Full frontal position that includes the height of the face in the photo meeting exact % requirements.
The photograph which will be in colour, will be of a size of 2 inches x 2 inches (51 mm x 51 mm) and printed on the highest grade photo paper available.
We use Canon Cameras instore which ensure that your face in the photo will be the most clearest and have continuous-tone quality.
We use an Indian Passport Approved background which is a plain light colored background. By the way, Grey is preferred by the Indian Embassy.
We will ensure that your photos do not have distracting shadows on the face or on the background – this can cause a decline on your indian passport application.
Your Head coverings will be permitted if it is for a religious reason – this means – Turbines are allowed, as well as hijabs – BUT we will ensure that your ears do show.
No smiling ever. The expression on the face should look natural. This is because teeth – reflect light!
Your Indian Passport Photo must:
 Present your full face – from the top of your hair to bottom of the chin evenly balanced within the passport photo itself;
The height of your face will always match the Indian embassies requirement and measure 1 inch to 1-3/8 inches (25 mm to 35 mm).
Your eye height will be between 1- 1/8 inches to 1-3 again exactly what is required by the Indian Embassy.
The light will be evenly balanced to avoid shadows on the face.
Indian Passport Photo for Infants or Children
At Reload Internet, we can process your wonderful baby, create a lasting memorable Indian Passport Photo that will also meet all of the Indian Embassies requirement for Infant Indian Passport Photos. These include:
We will try to photograph your baby with her/his eyes open. If it is not possible, the Indian Embassy allows under one year olds to keep their eyes closed in the Indian Passport Photo, so we do not have to unnecessarily disturb your child whilst taking his/her passport photo.
It is important to understand that for babies and infants the rules are somewhat relaxed and the position of the face, the facial expression, the eyes and the line of sight do not have to match the stringent guidelines mentioned above – so you can rest assured, that we have your best interests taken care of.
Children under ten years of age – please take it from us – as we have read the rule book from the Indian Embassy, the requirements are somewhat relaxed in regards to height of the face, position of the eyes in the Indian passport photographs.
A frontal photograph with clarity is required for children.
The Indian Passport photos we take of your child will always be alone and will not have the backs of your hands showing, and our staff have a few tricks to have your infant or child look at the camera with a neutral expression with his/her mouth closed.
Photographs are always taken with a Canon digital camera, with high quality colour.
OCI Visa application help
Reload Internet now offers oci visa help – we will fill in all of the forms for you, take care of every detail and book you an appointment with the Indian Consulate. We will guide you through the entire process and you will not have to call the Indian embassy for anything. For more information please see our oci help page. Why not book an appointment online with us today?
Digital Indian Passport photo for OCI application
Indian passport photo resized for your OCI application – we have a OCI photo resize service and get this done for you instore or via email so you do not need to come instore. Send us a photo of your Indian passport photos to:
We will then get your photo resized for your OCI application and emailed back to you within 12 hours. Simple and fast.
We can also resize your resize oci document – please follow this link.
Reasons why your Indian Passport Photo can be declined
In our experience we have seen many Indian Passport Photos get declined.Some of the reasons you can get declined is because:
The photograph was not the correct size which is 2 inch x 2 inch (51 mm x 51 mm) and in colour.
Print photo was on to thin photo paper or stock unable to withstand the high laminate temperatures required at the Indian Embassy.
Other Passport Centres, and Kiosks used washed out pixelated colours
Fine facial features WERE NOT discernible.
Eyeglasses Glare! We always ask our customers to move their head slightly upwards or slightly with a downward tilt of the head.
We once saw a client get declined because they had tinted or dark glasses. At Reload Internet, you can always be sure that we will always provide you with up to date information on what needs to be done in your Indian Passport Photo.
What to do if your Indian Passport Photo is declined
If you have been declined at VFS Global In Paddington and purchased your Indian Passport Photo from another Provider of Passport photo services, you are always welcome to bring your declined indian passport photo into Reload Internet. We will scan the image in, resize it and colour correct it to meet the standards. This is especially convenient if the applicant you are applying for is not locally based and save you a wasted trip back to Paddington.
Indian Passport Photo – Helpful Information
Other helpful information is detailed below and relates to once you are ready to submit your Indian Application to the Indian Embassy or VFS Global Paddington, Indian Visa, OCI, Passport and Consular services centre in Paddington
Indian Passports will be issued to you with a validity of 10 years (except in the case of children up to the age of 15 years where it is initially issued for a validity of 5 years).
Applications for Indian Passport Services should ALWAYS be submitted in person with prior appointment at the authorised Indian Visa & Consular Application Centres. The nearest indian Passport application center is located at Battleship Building, 179 Harrow Road, London W2 6NB. Harrow road is a little misleading – as the VFS Global Paddington, Indian Visa, OCI, Passport and Consular services centre, right next to Paddington Central or Sheldon Square. Just take a walk over Bishops Bridge Road.
Please bear in mind that if you are applying for yourself, and you can not attend, THEN ONLY your immediate family member (Spouse or blood relative) can apply on your behalf and in this case you must supply a letter with the proper authority authorizing the immediate family member (Spouse or blood relatives) to apply on your behalf.
The immediate family member will be required to produce this authority letter and your original passport/identity paper/document establishing the proof of his/her relationship with you while submitting the application on behalf of the applicant.
India Digital Visa Photo
We at Reload Internet can take your digital India passport photo and the India digital photo specs are 350×350 pixels.
Our team will ensure the specifications are met as per the Indian Authority. Just pop to our store in Paddington and with minimum waiting time your digital version with the precise pixels will be ready.
We can meet any digital specification for any country.
Other India Passport Photo Requirements
The above is recommended in the UK. There are three other official Indian passport photo sizes depending on your circumstance and we can help you choose one based on whether you are applying, renewing, or trying to obtain a visa.
35×35 mm
40×40 mm
50×50 mm
At Reload Passport Photos we can customise your Indian photo based on your Indian passport requirements.
Biometric Indian Passport Photo
At Reload internet we always ensure that our Printed and Digital Passport photos for India will meet the strict criteria set forth by the Indian Authorities and India is one of the countries whose passports are now fully Biometric.
OPTION 1 – Visit us in Paddington
Just walk into our store and let our experienced staff take your photo. It will not take more than 5 minutes.
We will take your photo with professional lighting.
We will print, prepare & cut your Indian passport photo.
No appointment needed.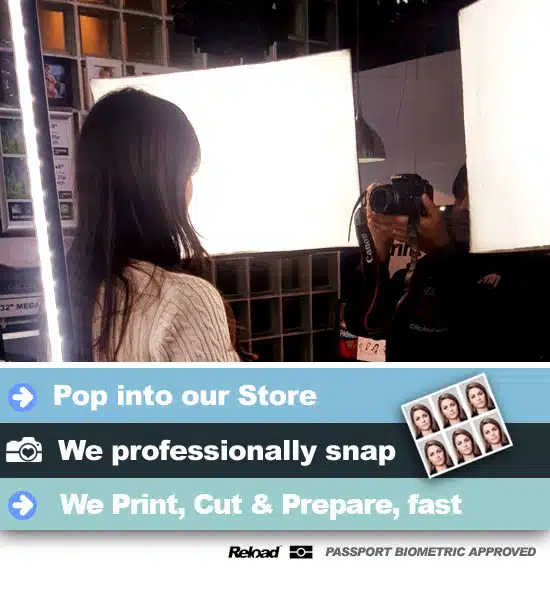 OPTION 2 – Passport photo posted
We can post you a set of 4 Indian Passport photos – next day delivery. How it works:
Email us a photo of yourself from your phone or camera.
We will look at your photo, free of charge
We will reply to confirm.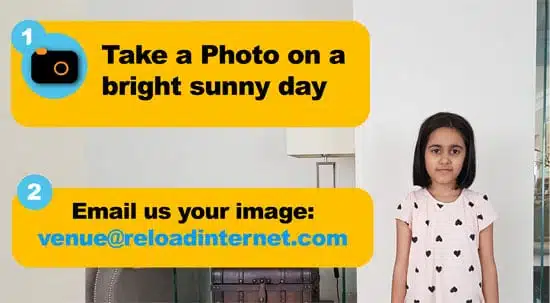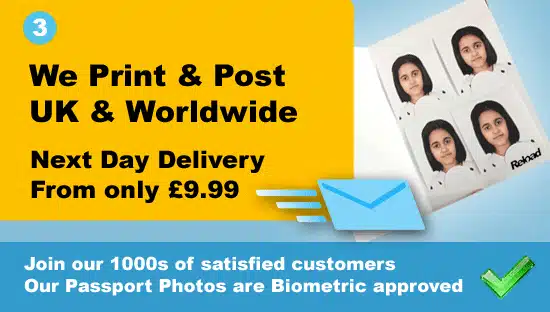 We will print, cut and post your your Indian passport photos
Next day delivery
We post your photos anywhere in the UK or worldwide.
OPTION 3 – Digital Photo resize
Send us your photo from your phone or camera whilst you are standing against a wall in your home
We will look at it free of charge.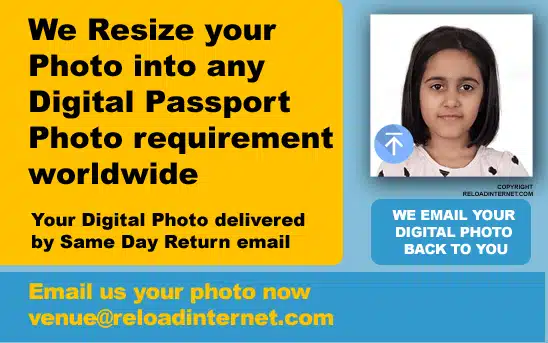 3. We will email your resized images back to you same day.
4. Your digital Indian passport photo will be ready to upload to the online Indian passport service.
You do not need to worry about the regulations, we have dealt with thousands of satisfied customers and are very experienced.
So why wait? Email us your photo today and we will resize it digitally for you
We look forward to welcoming you at Reload Internet, in Paddington.