Reload Internet based in Paddington can take your OCI passport photo while you wait, with no appointment needed. Further we can create the Digital OCI Photo and even scan and give you the OCI digital signature while you get the passport photo done.
If you have already taken your OCI passport photo yet and are having trouble with the OCI resize of your digital photo or digital resize of your signature we can help. Scroll down!
Get your OCI Passport Photo in 2 ways
Option 1: Visit us at our store in Paddington
When you pop into our store in Paddington, we will take a photo of you while you wait.
Option 2: OCI Passport photo by Post
Take a photo of yourself against a white wall at home like the image below & upload it to us, and we will post it to you with next day delivery.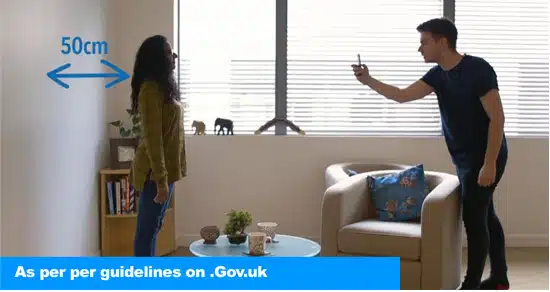 Upload your photo to us here
Alternative Upload link if you have problems above
ALTERNATIVE, UPLOAD YOUR PHOTO
We can take your OCI Passport Photo in-store OR we can post it to you with fast delivery. Just upload a photo of yourself and let us do the rest!
We offer a full guarantee that your OCI application or Indian Visa application will pass or we will rephotograph you and reprint them, free of charge. If you are looking to get your Indian passport photo taken instore please visit our page dedicated to this. Not only can we print your OCI photo, or Indian Passport photo, we can also Print your OCI application instore, offer you help with your OCI application forms and even resize your Indian Passport photo and signature for the oci application instore while you wait instore. For your reference, we have included some further information on the specifications required for your OCI Photo required for your OCI application form.
OCI Photo Requirements
The OCI photo that we will print will always be in color on high quality photo paper that can witchtand thermal lamination and will measure 2 inches x 2 inches (51 mm x 51 mm) for Indian Visa, indian Passport photos, and OCI photos for your OCI application form.
The detailed specifications are further listed below: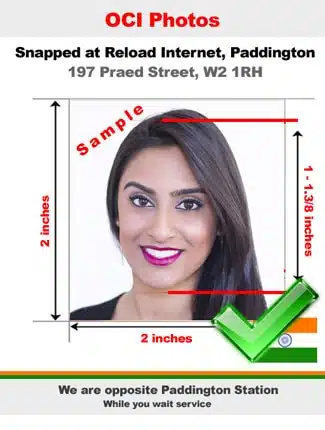 In the OCI photo, the Candidates head must be centered inside the frame and present the full head from top of hair to base of the jaw.
The face ought to cover around 60-70 percent of the photographing range.
The candidate's head, including both face and hair, should appear from the Candidates Crown to the tip of the jaw.
Please guarantee both ears, neck, and shoulders are clearly noticeable.
The head must be focused including all edges showing.
the OCI Photo must present the candidates full face, front perspective, with eyes open.
The Background of the OCI photo must be plain or white shaded without borders with colored garments that are not white garments.
Photos with dull or blurry face pictures will not be accepted by VFS Global and Reload Internet uses Canon Cameras which are Embassy approved to get sharp, crisp, clear prints.
No shadows must be on the face or on the background of the OCI photo.
This information complies with the requirements set forth by VFS Global and the Indian Embassy as detailed in the official OCI photo downloadable PDF guide.
Does your OCI Photo need a White Background, Grey Background or Plain Coloured background?
Reload OCI has a 100% success rate on a white background. We have assisted our clients with a Grey Coloured Background as the official guidelines state, however, we have had declines. So we suggest our clients to use White Background.
The indian passport photograph must be clear and with a persistent tone quality.
It must have a full face, with a direct front perspective and candidates eyes open.
The OCI Photo should follow present the full head from the top of the head, and the top of the hair to the low base of the jaw.
The head of the Candidate should be centered inside the frame of the Indian Photo.
The background foundation must be a plain white or grayish in colour.
There should not be any shadows on the face or on the background.
Headcovers are NOT allowed aside from religious reasons, but rather the facial features from the base of a button to the top of the brow and both edges of the face must clearly appear.
The expression on the face ought to look natural – NO smiling 🙂
You will require an additional a digital version of the photo for transferring onto the online application form and at Reload Internet we can help you do this including taking your signature for your OCI application form.
OCI Digital Photo Requirements
Why not get your digital version of your OCI photo instore at the same time we print your hard copies? We will resize the photos at the exact size for you that meets the OCI requirements for £4.99 extra! Best of all we can also take care of your signature and digitally resize this for you while you wait for £4.99. If you have any queries on any of this please email us:
OCI Resize Photo and Upload Problem?
If you are have already taken your hard copy of OCI photos but are having trouble resizing the OCI photo – we are here to help.
Take a photo of your OCI photo and OCI signature from your mobile phone and email us.
We will then resize your photo and signature and send it back to you so that it works with the online OCI Application form which will permit you to transfer a digital photo to finish your OCI online visa application.
The resized OCI photo we send you will meet the following OCI requirements with a guaranteed pass.
Email us your photos now and will check them free of charge. Our OCI Resize service is £12.99 for OCI photo and signature resize.
Here is our email address:
OCI Digital Photo Requirements
If we have to resize your OCI photo we will ensure it meets VFS standards which are:
Format: JPEG
Size: Minimum 10 KB
Maximum 300 KB
The height and width of the Photo must be equivalent.
The base measurements are 350 pixels (width) x 350 pixels (height).
The greatest measurements are 1000 pixels (width) x 1000 pixels (height).
Photo ought to present Full face, front perspective, eyes open
Center head inside the frame and present full head from top of hair to base of the jaw
Background ought to be plain light colored or white foundation
No shadows on the face or on the foundation
Without borders
Make beyond any doubt that photograph displays full head from top of hair to base of the jaw. Head ought to measure 1 inch to 1-3/8 inches (25mm to 35mm). Ensure eye height is between 1-1/8 inches to 1-3.
OCI Digital Passport Photo
We at Reload Internet can take your digital OCI passport photo and the OCI digital photo specs are 600×600 pixels.
Our team will ensure the specifications are met as per the Indian OCI Authority. Just pop to our store in Paddington and with minimum waiting time your digital version with the precise pixels will be ready.
We can meet any digital specification for any country.
Persons of Indian Origin (PIO) Card Passport Photo specification
Our clients along with OCI also sometimes have to apply for PIO. PIO also have specific passport photo requirements, varying from case to case. That is-
Reload Internet's take of experts will make sure your needs and criteria are meet.
OCI Passport Photo
OPTION 1 – Visit us in Paddington
Just walk into our store and let our experienced staff take your photo. It will not take more than 5 minutes.
We will take your photo with professional lighting.
We will print, prepare & cut your OCI passport photo.
No appointment needed.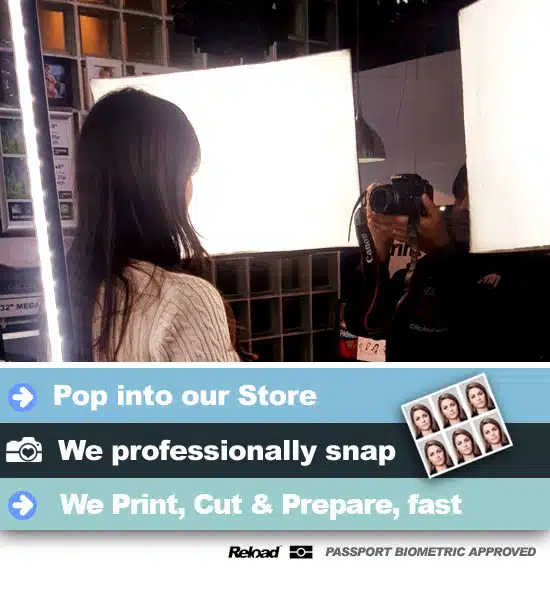 OPTION 2 – Passport photo posted
We can post you a set of 4 OCI Passport photos – next day delivery. How it works:
Email us a photo of yourself from your phone or camera.
We will look at your photo, free of charge
We will reply to confirm.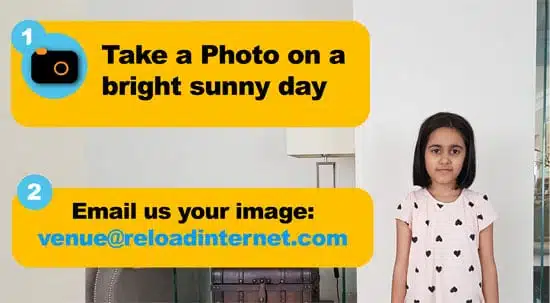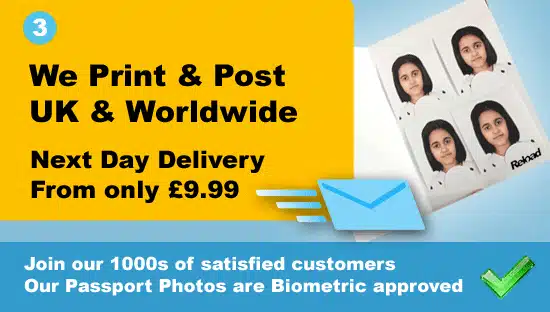 We will print, cut and post your your OCI passport photos
Next day delivery
We post your photos anywhere in the UK or worldwide.
OPTION 3 – Digital Photo resize
Send us your photo from your phone or camera whilst you are standing against a wall in your home
We will look at it free of charge.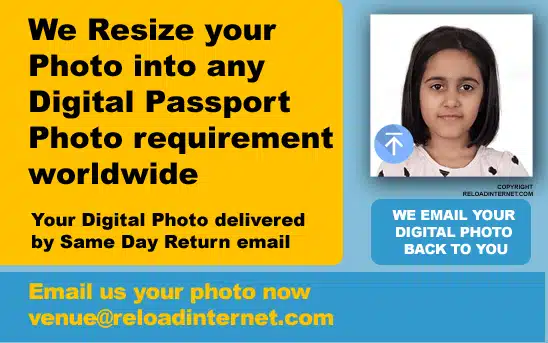 3. We will email your resized images back to you same day.
4. Your digital OCI passport photo will be ready to upload to the online OCI passport service.
You do not need to worry about the regulations, we have dealt with thousands of satisfied customers and are very experienced.
So why wait? Email us your photo today and we will resize it digitally for you
At Reload Internet, our specially trained staff can assist you in meeting these requirements whilst you wait. Alternatively, you can send us the photos via email, and we will resize your photos and signatures to the requirements set forth by VFS Global
We look forward to welcoming you at Reload Internet, in Paddington, London.