We are a Passport photo studio situated in Paddington, London, that can take your South Africa passport photo or visa photo and print instantly in our store. Recent restrictions have tightened with the Department of Home Affairs for Republic of South Africa and they will no longer allow photos taken from photo booths. As a result of this change in specifications, kiosk passport photos will immediately be refused at the embassy and you should use a company like Reload Internet based in Paddington to get your passport photo taken while yuou wait.
Your South African passport photographs will have to meet a biometric criteria for them to be good enough to pass for your visa or passport but rest assured you can still get your South African passport photo and visa photo at Reload Internet, our studio based in London Paddington. We are open from early in the morning until late at night, 7 days a week.
Get your South African Passport Photo in 2 ways
Option 1: Visit us at our store in Paddington
When you pop into our store in Paddington, we will take a photo of you while you wait.
Option 2: Get your South Africa Passport photo by Post
Take a photo of yourself against a white wall at home like the image below & upload it to us, and we will post it to you with next day delivery.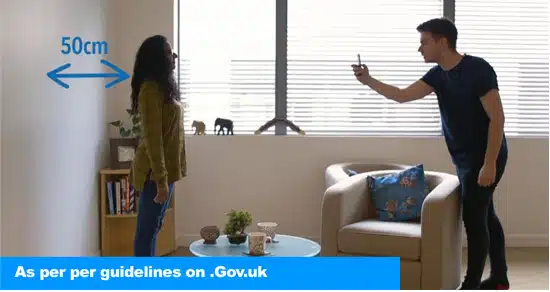 Upload your photo to us here
Alternative Upload link if you have problems above
ALTERNATIVE, UPLOAD YOUR PHOTO
We can take your South African Passport Photo in-store OR we can post it to you with fast delivery. Just upload a photo of yourself and let us do the rest!
Your photograph will be taken at our studio by our trained staff using the latest camera equipment, lighting and printers to ensure your photograph will meet up to the strict standards required.
Watch our video below to see how quickly we can produce your South African passport photo, or to learn more information regarding the requirements: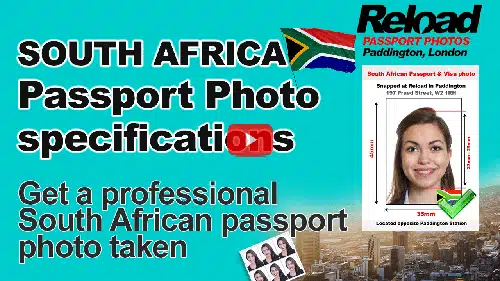 We guarantee that the South African passport photo or visa photo you receive from us will pass in your passport or visa application.
If you are not within the vicinity and/or able to make it during the studio opening times you have the option to instead use our online service.
Our online service allows you to send your South African passport photo or visa photo via email which will then be used to format into the right specifications. Once completed this can be either emailed or posted to you depending on preference. You don't have to open an account or give your credit/debit card details as we accept Paypal, the globally trusted payment platform.
Before placing an online order you have to first make sure that digital applications for your South African visa or passport is acceptable, if not we are still able to provide you with physical copies via post.
South Africa Passport Photo requirements:
Size must be 45 mm x 35 mm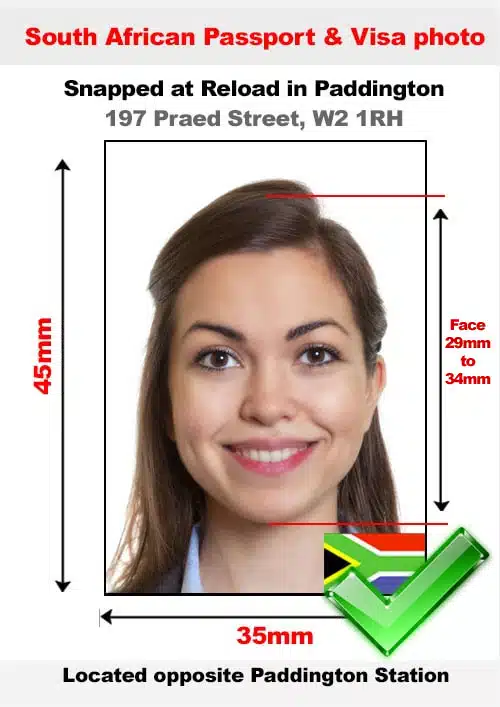 The background must be white, and there must be no shadows on the applicants face nor the background of the photograph
The photograph must only include the applicants head and top of shoulders
The measurement from the bottom of the applicants chin to crown should be between 29mm to 34mm
Any face or head coverings are strictly forbidden, with exceptions due to religious circumstances
You can wear glasses so long as eyes can be seen, however we recommend removing your glasses as both the frame and the lenses can cause issues with the South African passport photo and visa photo guidelines
Full front shots only
True likeness of the person
No defaced pictures including holes or scratches will be accepted by the South African High Commission
Booth photographs will not be accepted
You do not have to make an appointment to get your photograph taken with us at Reload Internet in Paddington, and the process takes just a few minutes. Our specifications for South African passport and visa photos are taken directly from the official site found here.
We also provide a service for photographing children and baby's to ensure their photographs are not going to be rejected.
South Africa Passport Photo options
OPTION 1 – Visit us in Paddington
Just walk into our store and let our experienced staff take your photo. It will not take more than 5 minutes.
We will take your photo with professional lighting.
We will print, prepare & cut your South African passport photo.
No appointment needed.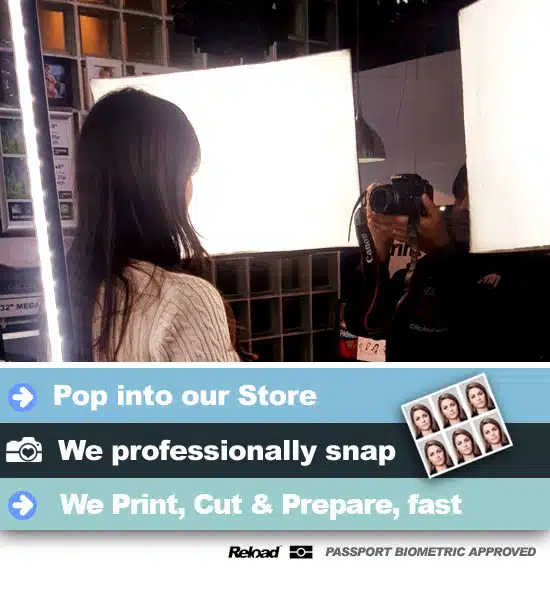 OPTION 2 – Passport photo posted
We can post you a set of 6 South African Passport photos – next day delivery. How it works:
Email us a photo of yourself from your phone or camera.
We will look at your photo, free of charge
We will reply to confirm.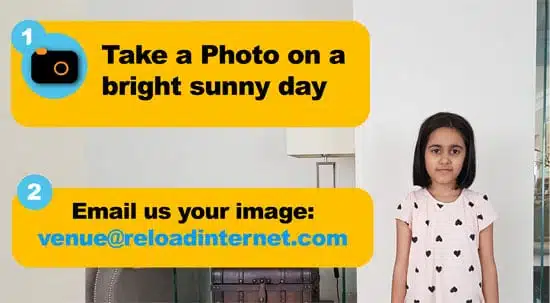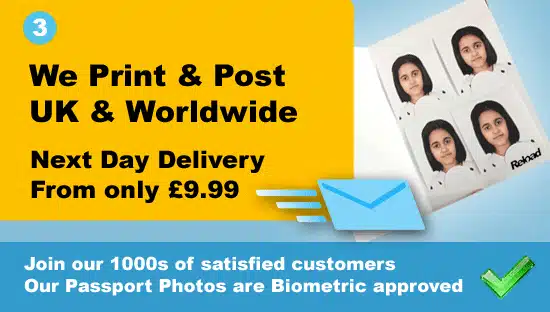 We will print, cut and post your your South African passport photos
Next day delivery
We post your photos anywhere in the UK or worldwide.
OPTION 3 – Digital Photo resize
Send us your photo from your phone or camera whilst you are standing against a wall in your home
We will look at it free of charge.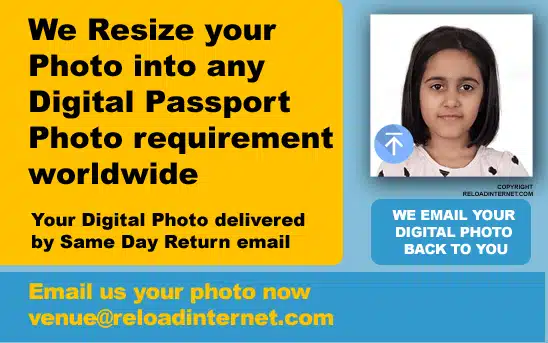 3. We will email your resized images back to you same day.
4. Your digital South African passport photo will be ready to upload to the online South African passport service.
You do not need to worry about the regulations, we have dealt with thousands of satisfied customers and are very experienced.
So why wait? Email us your photo today and we will resize it digitally for you