U.S. Digital Photo
At Reload Internet in Paddington, we can process your US Digital photo so they meet they meet the correct specifications for upload to the U.S Embassy website.
There are two ways we can do this for you. If you pop into our store, we will actually snap a US Digital Photo with the correct background colour and then while you wait we will digitally crop it to the specifications required and we can do this for you for £9.99. We will then email it to you or save it to your USB drive so you can upload it later on.
If you are unable to come to our store, just email us your Digital US photo taken against a wall in your home via email and we will adjust it for you. Email us your images now, and you will save yourself the wasted trip of coming into our store and also potentially a wasted trip to the US Embassy if your application fails for any reason.

Please take a look at the exact procedure we follow instore and if you are having any problems with your US Digital Passport photo, please do not hesitate to visit us at Reload Internet in Paddington, London
US Digital photo specifications
We will provide you with US digital photos that meet the standards listed below:
Between 600 x 600 pixel to 1200 to 1200 pixel
JPEG format
24 bit colour w/sRGB requirement
Maximum file size is 240kb
Maximum compression is 20:1
How to take a US Digital Photo if you can not visit us in Paddington
Step 1:
Take a photo as below and email us the image. Take off your glasses and look at the face before sending it to us. We want the face to be evenly lit. Idea: Try taking the photo outside?
Do not worry about the background colour – we will photoshop that out.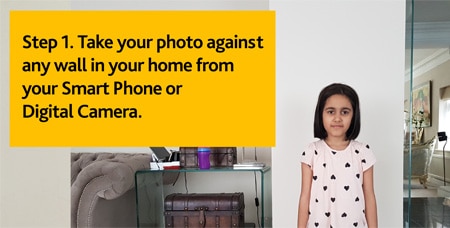 Step 2: Email us the image

Step 3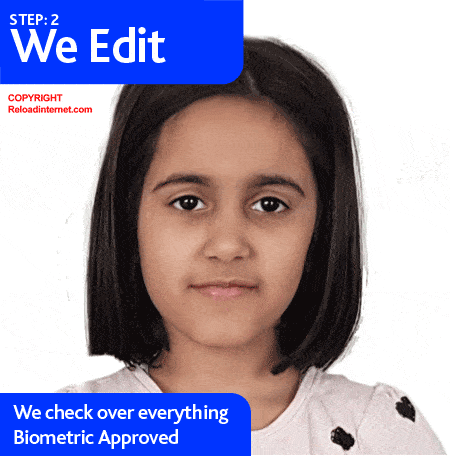 Digitized Photographs
If you choose to submit digitized photographs with your application at the US embassy, they will have to meet the requirements listed above or they will be rejected. Submitting a passport photograph which does not meet the U.S. requirements will delay your application and all the Staff at Reload Internet are trained to meet the requirements of the US Embassy.
U.S. Passport Photo
Should your prefer to go with hard copies of your passport photos we can cater for these and we will supply you with 2 x 2 inches (51 x 51 mm) size US passport photos.