OCI Signature and Photo Resize Help
Are you having trouble with resizing your OCI Photo or OCI signature to your OCI Application form?
If you need help, we provide OCI Photo resizing for your OCI application and you do not have to come into our store in Paddington – we can do it all for you via email.
The standards required are very strict and uploading incorrect images onto your OCI application form will result in a decline, even if everything else has been filled in correctly in your OCI Application. Even a Single shadow on the background image can result in a decline and a wasted day at the Indian Immigration office.
At Reload internet we can resize your Hard Copy Indian Passport Photo and Signature for upload to your OCI application form (via email) so you do not need to visit us in our store in Paddington for only £12.99
Need help on the OCI Application Form?
If you are having difficulty with the whole process of OCI, please click on OCI application help we offer OCI application help with full form filling and a guaranteed pass service first time around:
Step 1
Take a Photo of your Indian Passport Photo from your phone or Digital Camera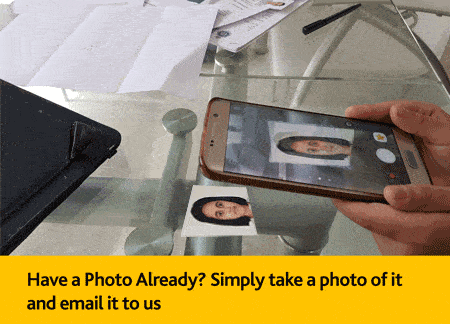 – OR –
If you do not have your hard copies yet, simply stand against any wall in your home and take a photo as below. Do not worry your hard copy photo and uploaded image to OCI do not have to match clothes wise!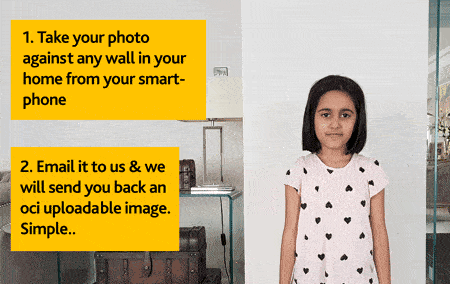 TOP TIPS for taking your OCI Digital Photo
If you have not got your OCI hard copy photo yet and are going to email us your photo for resizing, here are two tips you may like to try?
On a sunny day – you may wish to take the photo against a wall – or your fence? The natural light will give a good cleaar visual image
.Did you remove your eye glasses? We suggest you do!
Step 2
Sign your signature on a blank sheet of A4 paper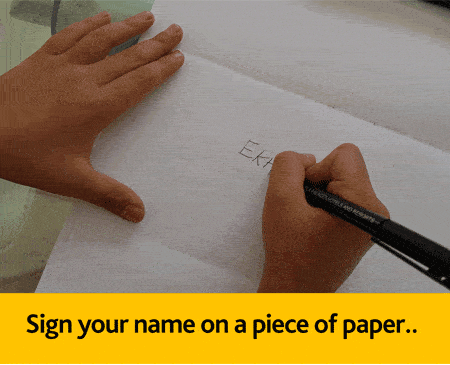 Step 3
Take a photo of your signature or thumbprint from your smart phone.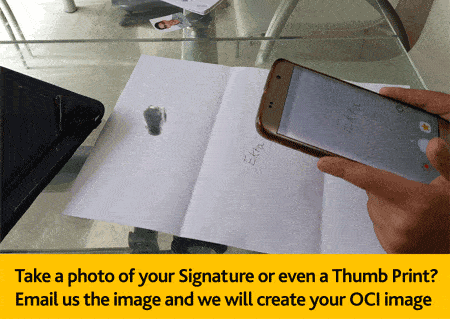 Step 4
Email us your images to:

Step 5
We will look at them free of charge and confirm if we can convert them for you and will be a guaranteed pass at the Indian embassy.
Step 6
After payment we will send you your OCI photos ready to upload to your OCI Application form within a few hours with a guaranteed pass.
OCI Application Digital Image Requirement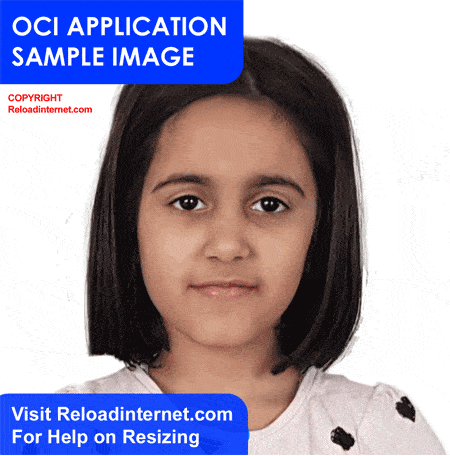 Reload Internet follows the exact OCI Application requirements as set forth by the Indian Embassy so you do not need to worry and we respect your confidentiality.
You are welcome to visit us and we are based in Central London, Paddington.
If you have any questions on our OCI Application help service please call us on TEL: 0333 390 8723