Reload Internet is a professional passport photo studio, that specialises in Nicaraguan passport photos and visa photographs. We have been in operation for well over a decade, and we are the best studio in London for you to have your Nicaraguan passport photo or visa photo captured, printed and prepared at.
Get your Nicaraguan Passport Photo in 2 ways
Option 1: Visit us at our store in Paddington
When you pop into our store in Paddington, we will take a photo of you while you wait.
Option 2: Nicaraguan Passport photo by Post
Take a photo of yourself against a white wall at home like the image below & upload it to us, and we will post it to you with next day delivery.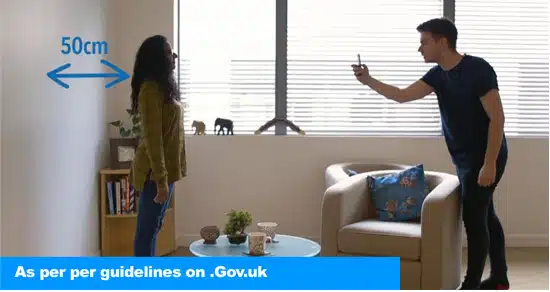 Upload your photo to us here
Alternative Upload link if you have problems above
ALTERNATIVE, UPLOAD YOUR PHOTO
We can take your Nicaraguan Passport Photo in-store OR we can post it to you with fast delivery. Just upload a photo of yourself and let us do the rest!
You don't need an appointment to have your photograph taken by us, just stop by our store and a member of our experienced staff will happily assist you. We aim to have all of our customers passport and visa photographs ready within 10 minutes of their arrival at our store here in Paddington, London.
We are extremely accessible for people in every area of London, due to our location and opening times. Our studio is based on the same street as Paddington tube and train stations, and stays open throughout the week from early morning until late evening, allowing for you to visit us at a time that suits you. We take hundreds of passport and visa photographs every week, so we can guarantee that the Nicaraguan passport photo or visa photo we provide you with will pass the first time you submit it to the Embassy along with your application.
The video below shows how efficiently and successfully we produce Nicaraguan passport and visa photos, as well as offering more information in regards to the specific details required:
You must make sure that the Nicaraguan passport photo or visa photo you submit with your application is of high-quality and meets all of the necessary criteria listed below, otherwise your application may be rejected due to a photograph error when you go to submit it. Come to Reload Internet for your Nicaraguan passport photo or visa photo to avoid any unnecessary delays that could occur due to your photograph.
Nicaraguan Passport Photo and Visa Photo specifications:
Two (2) identical photographs must be submitted, They should be 2″ x 2″ in Width and Height.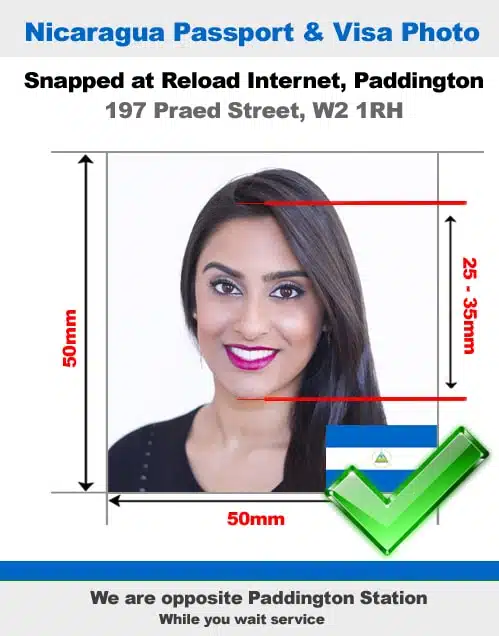 Your face must cover up to 60% – 70% of the face or 1″ x 1 3/8″from the chin to the crown of the head, featuring the upper side of your shoulder and your mouth closed. Your face impression must be moderate and every part of your face must be featured in the camera, including the both sides of your face. If you have a big or long hair, ensure it's kept in a way where it won't obstruct any part of your face – like your eyes and ears. Your face must be centralized in the photo and no more than six months old, to ensure an up to date likeness.
The background should be white. The background should not contain designs or lines. Only one person should feature in the photo (that's the person to be photographed, other objects or individual will not be accepted). The background is not meant to carry shadows.
Ensure you are not smiling too hard or laughing too hard, just maintain a neutral expression with your mouth shut. Ensure your eyes are not closed or half opened, other contrived display will not be permitted.
The photo must be in portrait style, the photographed person must face straight to the camera without slanting or bending the head. Your head must be square to the camera; avoid bending your face slightly or a little bent. The photo must be taken at a position where the camera is directly opposite to your eyes and face, so that an equal measure of your ear and cheek can be seen. Your eyes must be focused straight to the camera. Ensure your eyes is well opened and noticeable, and not obstructed by any hair or glass frame. The camera lens must be positioned at a height equal to the eye level of the individual who is to be captured.
The flash of the camera must touch every side of the face equally to produced the required brightness, at least up to 600dpi (using digital cameras). The photo colour and skin tone must be moderate and original. Only clean, and unbent photo papers are accepted. Additional editing on photo to remove spots or lines will not be condoled. Photos must be in color.
Kindly remove your spec before taking the photo, this will determine the approval of the photo. Unless it's highly necessary to wear glasses, then ensure there is no glare around the glass and your eyes must not be covered by the glass frame. Your eyes must be noticeable (coloured glasses, sunglasses or light reflection from glasses will not be accepted).
Under normal circumstances, headdresses are not allowed, it will be allowed only for religious purposes. If you are using a head-wear, every part of your face must be featured from the top of your forehead to the tip of your chin. Shadows must not be seen in your face.
Every part of your face must be clearly visible, with good brightness quality.
One out of the submitted photos will be approved as the preferred photo of the applicant by the witness.
Infants or very small children who can't help themselves up are to be captured from the top while lying down. If the child is supported, the hands or arms of the person supporting the child must not feature in the photo.
Only current photos are accepted, at least not more than 6 months old
You must ensure that your Nicaraguan passport photo or visa photo meets all of these requirements, as it is highly likely your application will be rejected by the Embassy if it does not. Reload Internet can guarantee that the Nicaraguan passport photo or visa photo produced for you by us will pass first time with your application.
Our specifications are taken from the Nicaraguan Embassy's guidelines on passport and visa photographs which you can find here.
Nicaraguan Passport Photo
OPTION 1 – Visit us in Paddington
Just walk into our store and let our experienced staff take your photo. It will not take more than 5 minutes.
We will take your photo with professional lighting.
We will print, prepare & cut your Nicaraguan passport photo.
No appointment needed.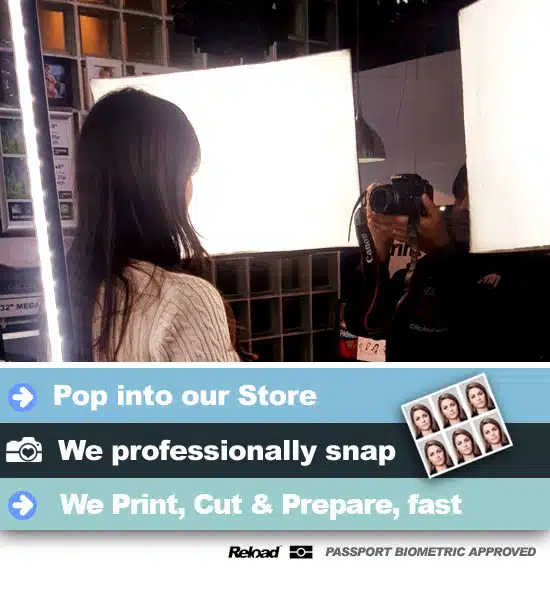 OPTION 2 – Passport photo posted
We can post you a set of 6 Nicaraguan Passport photos – next day delivery. How it works:
Email us a photo of yourself from your phone or camera.
We will look at your photo, free of charge
We will reply to confirm.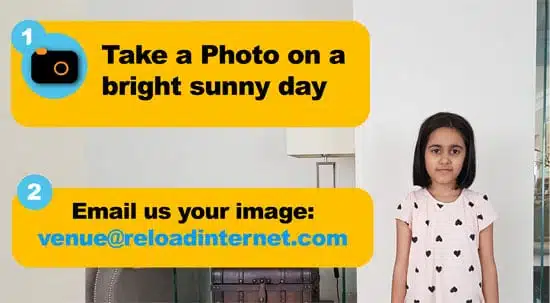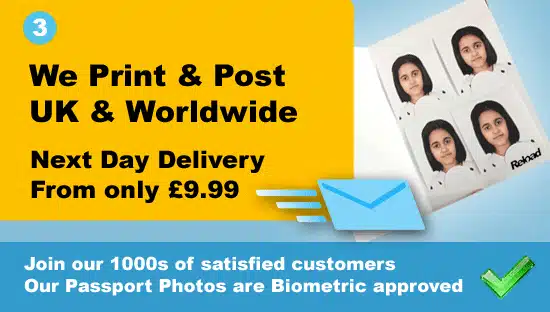 We will print, cut and post your your Nicaraguan passport photos
Next day delivery
We post your photos anywhere in the UK or worldwide.
OPTION 3 – Digital Photo resize
Send us your photo from your phone or camera whilst you are standing against a wall in your home
We will look at it free of charge.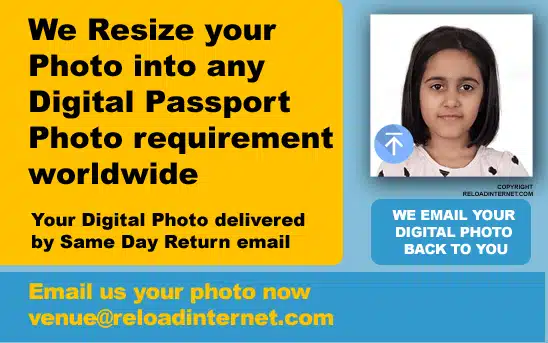 3. We will email your resized images back to you same day.
4. Your digital Nicaraguan passport photo will be ready to upload to the online Nicaraguan passport service.
You do not need to worry about the regulations, we have dealt with thousands of satisfied customers and are very experienced.
So why wait? Email us your photo today and we will resize it digitally for you