Description
Good News, your Photo has been approved by our Team
To proceed with your order, please select the options from above, and we will print, cut and post your passport photos to you fast even with next day delivery, with our guranteed pass service.
Please see our before and after photo to see how we can transform your photo you have sent us into a compliant passport photo that is guaranteed by us.

EXAMPLE: BEFORE PHOTO

AFTER TOUCHUP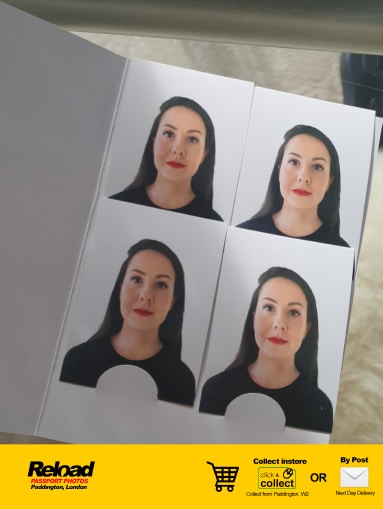 Our Photos are Guaranteed
At Reload, we understand the importance of your time and peace of mind when applying for your passport or visa. That's why we offer a peace of mind guarantee for all of our Passport photos. Don't settle for cheaper automated online options that may compromise the quality and accuracy of your photos. Choose Reload, save time & we will get it done right the first time.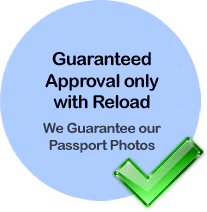 We can send you your Passport Photo by post with next day delivery if you need them in a hurry.
We can email you a digital photo ID code for your passport photo same day by email.
All of our photos are Biometric approved and will meet the ever changing ICO passport standards whether it it be for the passport .GOV passport renewal service, UK driving licence or for new born passport applications.
Graphic Touch Up Fee – why it's needed for your photo
After we reviewed your photo, we noticed that there are some areas that need attention to ensure it meets the required standards. Specifically, the shadows in the background of your photo need to be removed, and we will make sure the photo is compliant in a plain coloured background. We will also be applying lighting changes to your image to meet the ICO biometric passport photo standards.
For a small additional fee of £5, our expert team will use their graphic touch-up skills to transform your photo into a perfect passport photo that will pass the Passport Office's requirements and issue our guarantee on your passport photos. Alternatively, you could take another photo on a shadowless perfect white background, and resend the photo to us for review.
Why choose Reload for your Passport Photos? Why we are better
Our company is based in Paddington, London and have been based here for over 20 years. Experience matters
We guarantee our passport photos will be accepted by any embassy in the world
We never use AI or automation bots. We prepare and check everything in person. We print, cut and post your photos by hand in a bend-resistant wallet.
To proceed with your order, please make payment above, and you will get your passport photos delivered to you fast. If you face any problems in the passport photo office you can call or email us at help@nullreloadinternet.com anytime on 0207-262-4111